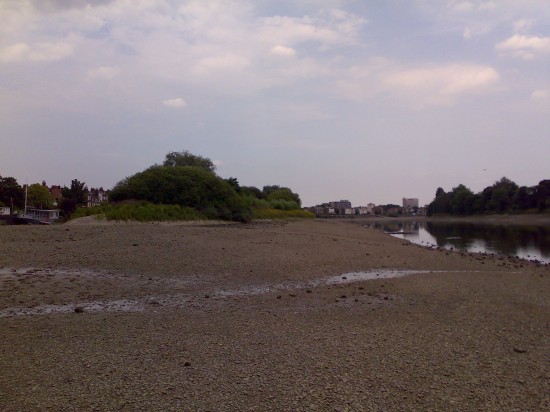 On my lunch break, I went out to recce the Chiswick surroundings by the river. I expected to find all kinds of rickety old mansions and funky houses.
Instead, the very low tide on the Thames caught my attraction, with a path leading to what's known as Chiswick Eyot: http://en.wikipedia.org/wiki/Chiswick_Eyot
I remember discovering this years ago, and I always wanted to go over there. Well, today was the day – thanks to my new specialst Crocs without air holes: they're like mini-wellies.
There's all kinds of funky stuff on this little island (or ait as it's known as), like huge round metal doors, a half rotten green pole, creepy bubbly things and a water meter with some scary writing on it.
I'm thinking this might look great in black and white, so I might bring a couple of rolls here tomorrow!