Features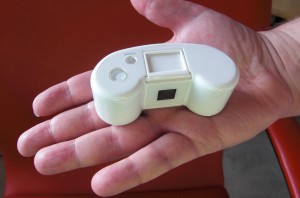 Zumi has literally no connectivity to either a charger or a USB port. It takes pictures on a Micro SD card – I'm using a 16GB card in it without problems.
Zumi is a 3MP stills camera, taking JPEG pictures at a resolution of 2048 x 1536 pixels and shoots video at VGA resolution (640 x 480 @ 30fps). The ISO rating is 100 or 800 ISO. The shutter speed and aperture are fully automatic and you can't do double or long exposures.
You can however choose from 10 in-camera processing modes:
Normal
Monochrome (normal)
Monochrome (hard)
Monochrome (soft)
Old 1
Old 2
Vivid 1
Vivid 2
Blue
Red
There's a tripod thread at the bottom, as well as a flap underneath which you put the battery and the Micro SD card (which is annoying to take out). The five holes next to the flap is for the internal mono microphone. We also find a focus switch which is VERY exciting!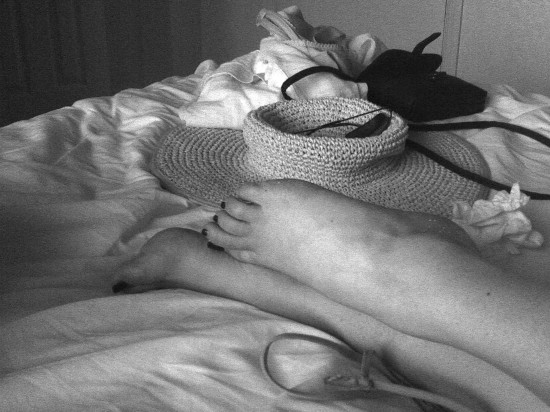 Focussing
Zumi is a fixed focus camera – so everything is in focus from about 1m to infinity. It doesn't have a digital zoom because we wouldn't use it anyway. Instead it has a focussing switch which allows for extreme closeup macro work. With the switch set to the little flower symbol you can shoot objects as close as 2cm or about 1 inch!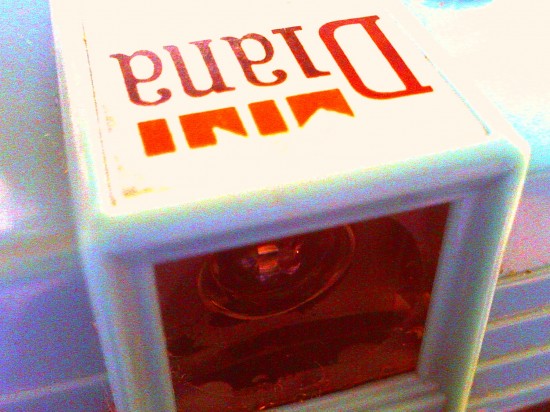 The switch is mechanic and moves the lens a tiny bit forward from what I can see, so this effect is not created electronically. The interesting side effect is that if you don't have a close up object to shoot, your pictures will look extremely blurred and out of focus as this example shows: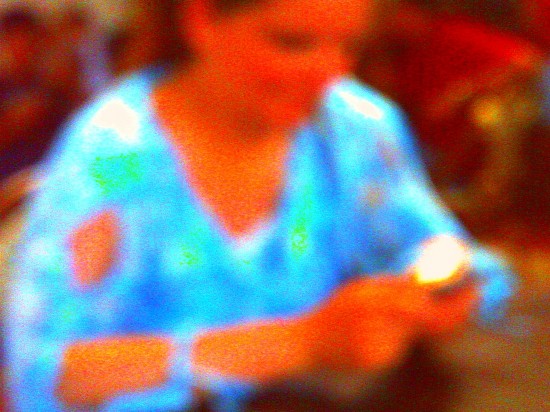 Isn't that marvellous? I love this effect! Imagine what you can do with it while filming – it certainly has every characteristic of Super 8 focussing (or lack thereof).
Did you say it does Video as well?
Why yes it does! Zumi shoots 4:3 video at 640×480 pixel VGA resolution at 30 frames per second. It records those as AVIs and encodes them as H264 / MPG4 movies. You can use all the aforementioned effects to create breathtaking footage.
The only limitation here is shutter speed as you're limited to 1/30th (or probably slightly less) which has an impact on low light video performance. Even though Zumi does all exposure settings for you automatically, you will notice that stills generally come out better low light than videos do. Just thought I'd mention it here.
Here's a video I shot a few weeks back in Miami. I'm using the Vivid 1 setting here – no processing other than editing:
There are several others on YouTube and Vimeo of course, and it looks like Harinezumi is great news for creative video shooters. I get the feeling that literally EVERYTHING you shoot with this camera turns out rather cool.