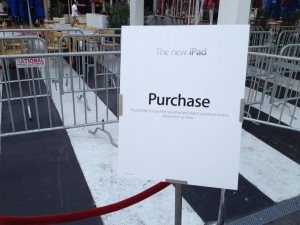 I was being a bit of a fan boy yesterday when I bought two new iPads in the Apple Store on Lincoln Road. We've even joined the live event via Twit when the announcement of the new gadget was made last week.
So now I've got an iPad with razor sharp Retina Display, an improved camera, 4G LTE and a bunch of other stuff. Let me tell you all about my first day with The New iPad.
I'll pay close attention to the new camera features and compare them to the iPad 2 and the iPhone 4S.