Unboxing Ceremony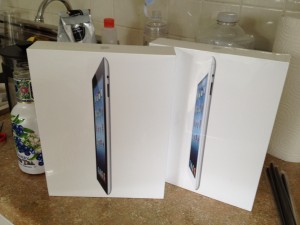 I backed up my previous iPad 2 quickly and unpacked the new boy. I went for the 64GB 4G version (yes they do call it that now) and found to my surprise that an AT&T SIM was already included. Very convenient: new customers don't have to find a store – they can get going right away. Existing AT&T customers can simply login to their account and the settings get transferred to the new SIM. WHOA!
I didn't do this – I simply swapped the SIM for now, but I'll probably do some testing with the new SIM a bit later.
First Impressions
Before I restored my settings from a backup I couldn't help but notice that the display is incredible! It's razor sharp, small text on websites looks just like it does on the iPhone now. It puts much less strain on the eyes and makes this puppy an even better screen reader.
I also noticed that the device gets rather warm (like VERY warm) on the back, left hand side. My old one didn't do this – not sure what's going on. Hope this doesn't drain the battery life…
It is a bit thicker and heavier than the iPad 2, and 50g doesn't sound much but you can feel it. That aside, I've immediately taken a picture with the 5MP camera to compare old and new iPads, and the differences are breathtaking. Still not as amazing as the iPhone 4s camera, but what an improvement over the old 1MP camera.
iPhone Apps on The New iPad
One thing that wasn't advertised so much is how the new iPad handles the up-scaling of iPhone applications. I remember this wasn't very well executed on the previous two models, but I always thought maybe they're doing it so that you have to buy a dedicated iPad version for such programmes. Blown-up apps looked heavily pixelated and ugly compared to "real" iPad apps.
That's no longer the case – the new iPad scales those like Ray's jailbreak did that he showed me – virtually indistinguishable dedicated apps. Let me show you a couple of screen shots to illustrate this: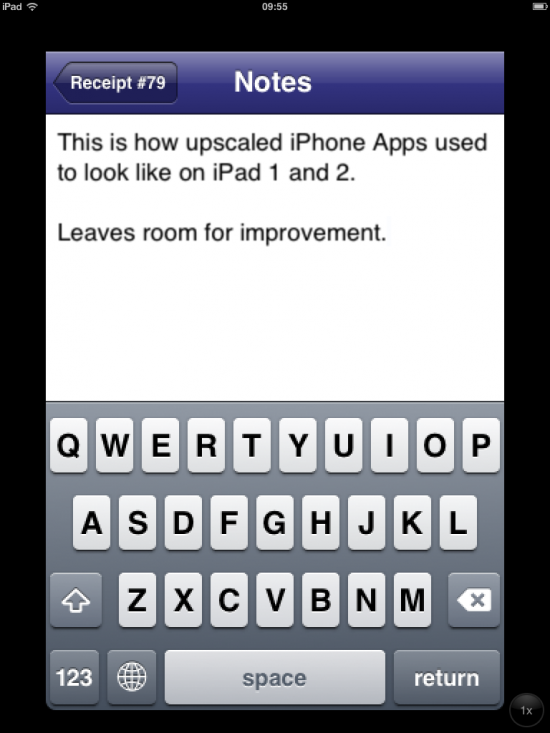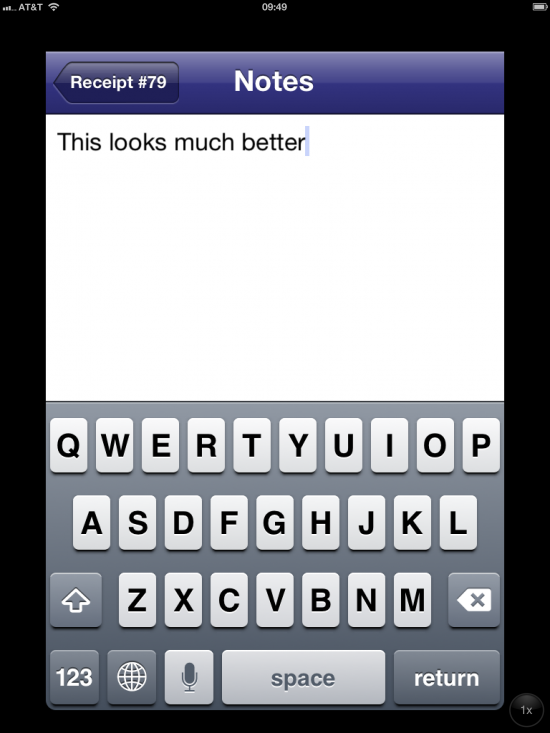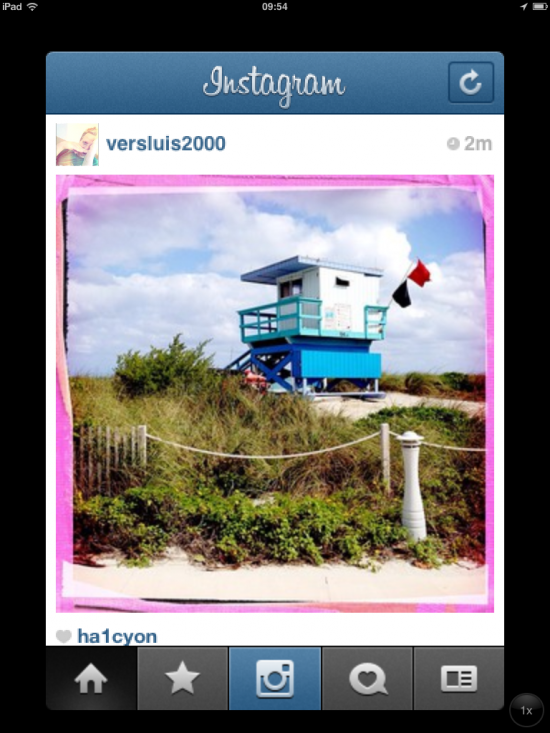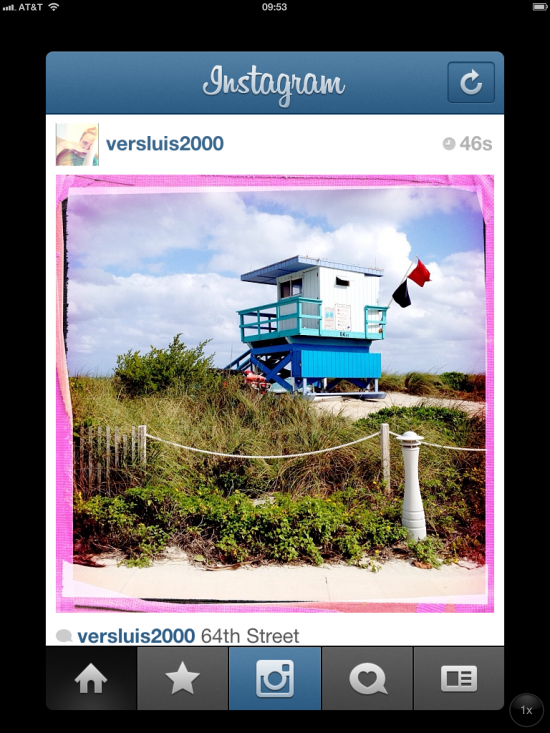 Next we'll take a look at the actual camera.