The Bridge Tool allows us to join two parts of an object together, either by selecting polygons or vertices. Simply select the parts of each object to be joined, then hit the Bridge Tool under Vertex Modelling.
You can also select the Bridge Tool, then select both faces or points in question and hit validate.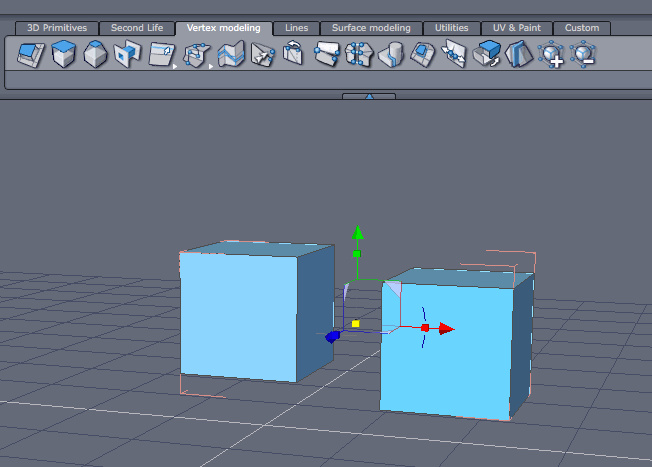 Predictable results can only be achieved when the polygons have the same amount of points. Hexagon will interpolate and join objects if they don't, but it will randomly create points where they are needed.
Also note that both object need to be part of the same object: if you have two separate cubes, you cannot use the Bridge Tool unless you weld them together first (also under Vertex Modelling.