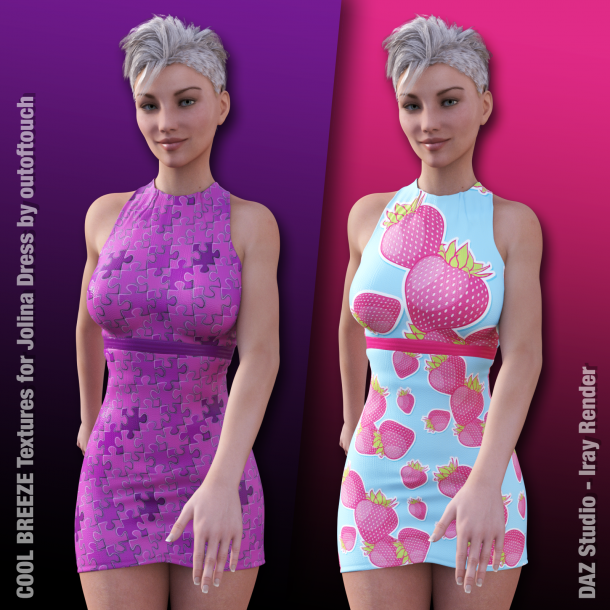 Here's a texture set I've made for the Jolina Dress by my friends from Rotenburg and der Wümme, outoftouch. Although we don't actually know each other, I feel a special connection because I used to live in Verden an der Aller, which is a mere stones throw away from Rotenburg. It's a small world!
The COOL BREEZE Textures consists of 16 material presets for DAZ Studio, 8 for 3Delight and 8 for Iray. Miami Beach remains a constant source of inspiration for me, and makes a welcome change from frequent hospital visits.
This slideshow requires JavaScript.
Installation and Usage
Unpack all ZIP files into your Poser/DAZ directory.
Load a figure, then apply the "Jolina Dress" to it.
In DAZ Studio, head over to your Content Library tab and navigate to
People – Genesis 3 Female – Clothing – OOT Jolina Dress – Cool Breeze.
Choose either the Iray or the 3Delight folder.
Apply your selections to the dress.
Render and enjoy!
You can buy the Jolina Dress here and my Cool Breeze textures here.