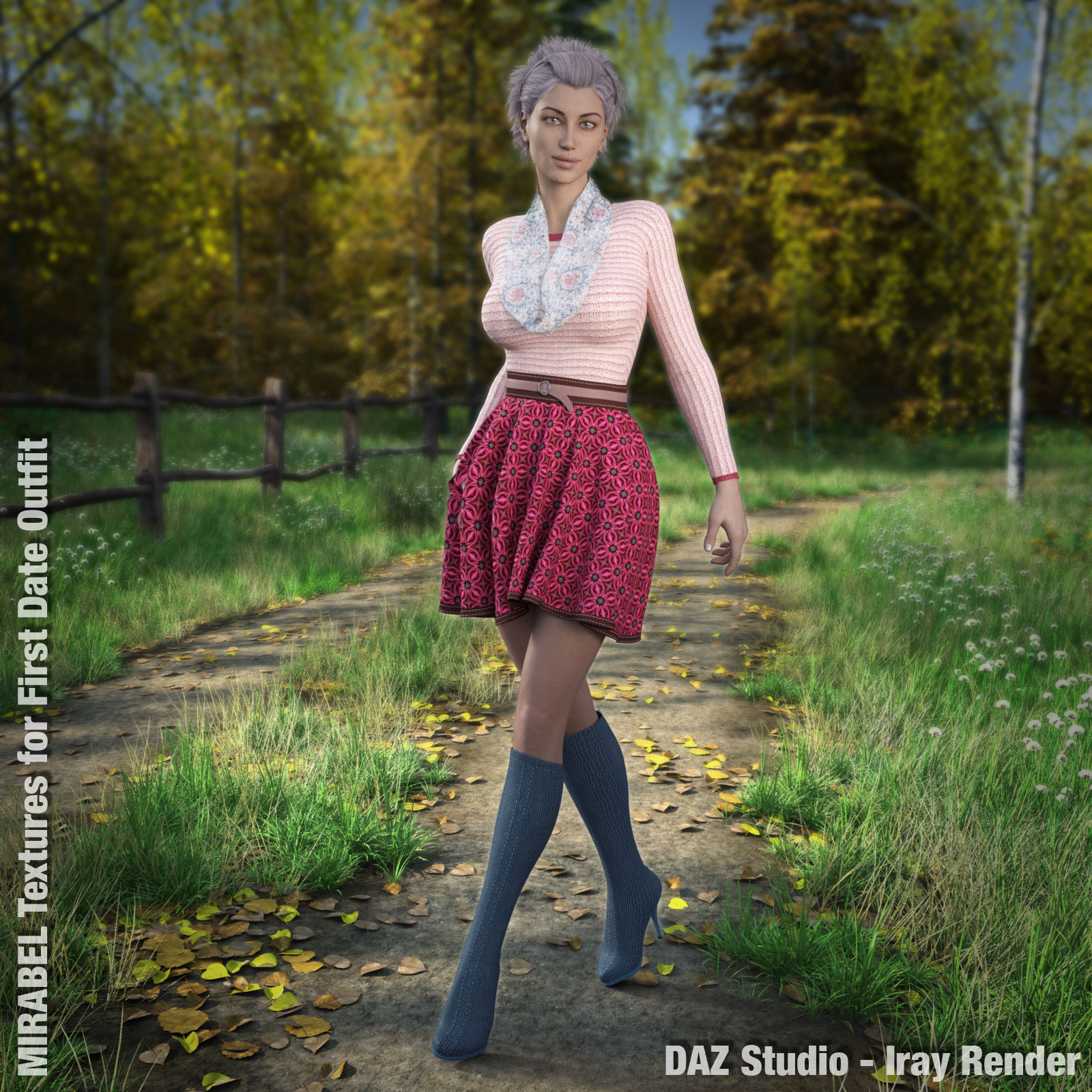 It is with great pleasure that I give you my latest texturing endeavour: MIRABEL Textures for Sunny's First Date outfit, perfect for an autumn stroll.
MIRABEL contains a total of 48 texture presets for DAZ Studio, 24 for Iray and 24 for 3Delight. I've created high-resolution texture maps for the top, skirt, scarf and boots, 6 outfits in total – but the combinations are endless.
All maps are 4000×4000 pixels, ideal for ultra high resolution renders. You can check out those promos at 1600×1600 by right-clicking on an image, then select "Open in New Tab".
This slideshow requires JavaScript.
Installation and Usage
Unpack all ZIP files into your Poser/DAZ directory.
Load a figure, then apply the "Cathy Outfit" to it.
In DAZ Studio, head over to your Content Library tab and navigate to
People – Genesis 3 Female – Clothing – First Date Outfit – Mirabel.
Choose either the Iray or the 3Delight folder.
Apply your selections to the dress.
Render and enjoy!
You can buy the First Date outfit here, and my Mirabel Textures here.