With the audio release of FLICKER WORLD, Brian and I had the idea to give away a copy during one of the game streams. It was all great fun, and we may even do this again on occasion. Authors and narrators can grab these promo codes from the ACX Sales Dashboard, but neither of us was very clear on where and how users can redeem these codes.
We figured it out, and I thought I'd best make a note of it before I forget.
Promo Codes can be redeemed here: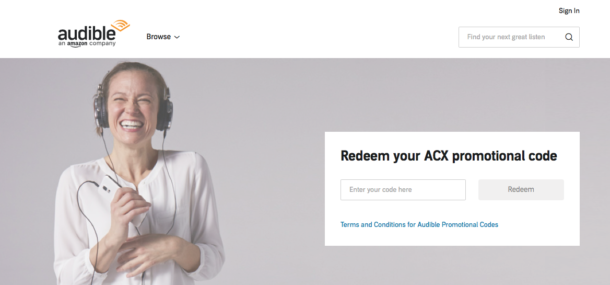 Once that 13 digit code has been hacked in, you're being prompted to login to Audible and moments later the item will show up in your Library, just as if you had bought the book. You can also access it from the (slightly complicated) Amazon account, somewhere along the lines of Your Account – Audible Membership – Library.