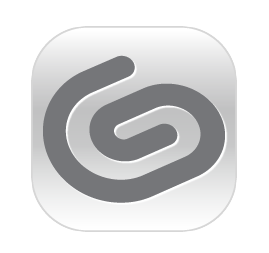 I've just worked out how to put Clip Studio Paint in full screen mode. This is in version 1.10.x on Windows (the Mac version behaves a little different). There are in fact two ways to make this happen.
Head over to the Window menu, then at the very bottom there's an option called Hide Title Bar. This will remove the standard Windows bar with the little X in the corner. You can also use SHIFT + TAB as a shortcut key.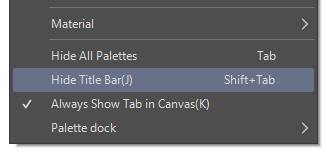 Note that you can't bring it back this way. In fact, if you head over to the Window menu again, you'll see a second option to free up some more screen real estate by using the same menu, this time offering to Hide the Menu Bar. When you do this, the top menu bar (with File, Edit etc) with disappear.

How do we bring all this back?
It was a little scary to see all these important things removed. Thankfully there are two ways to bring them back. Either keep pressing SHIFT + TAB and toggle though the three options, or click on that small hamburger icon in the top left corner and open a menu. It'll offer to show both title and menu bars again.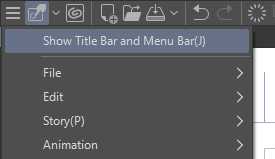 Does this work on macOS?
On the Mac it's a little different: although the menu option exists, it'll only remove the title of the option document rather than the while title bar (because macOS does not display one). Usually Mac Apps have these three red/yellow/green dots in the top left corner, the green one of which will usually put a supported app into immersive full screen mode.
Sadly this doesn't work on my Mac, but that might just be because I'm running an older version of the operating system. If it works on yours, please let me know.