Every few years I end up with having to re-create my favourite workspace configuration in Photoshop. Without fail, I forget where some settings are hidden that I've grown rather fond of. Here's a quick refresher about how to change those.
Hide those scroll bars
By default, the document is surrounded by scroll bars. It's clutter I'd like to avoid. The feature is hidden under Preferences – Tools – Overscroll. Disable that box and you can scroll by holding the space bar, even when you're zoomed in.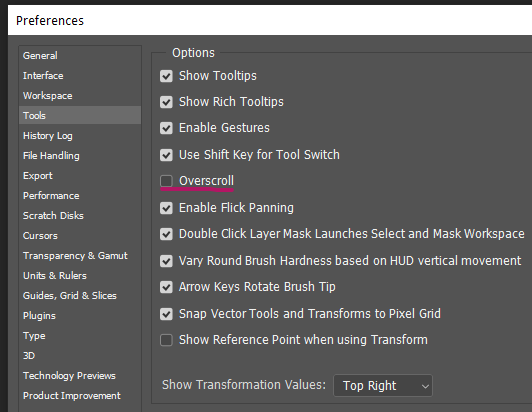 Layer Thumbnail Sizes
The default size of layer thumbnails is 1×1 pixel. Not a good look for me. We can change this through the Layer Palette's Hamburger Icon, under Panel Options. It's a place where I would never look.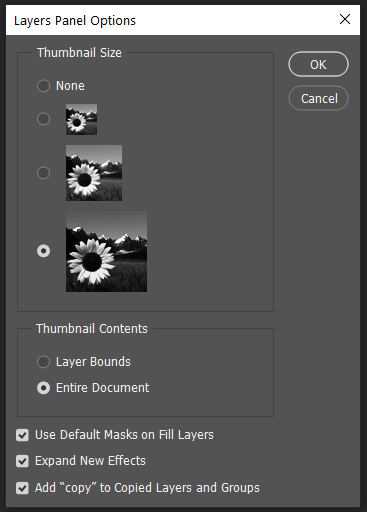 Rulers
I deal with so many images sizes, it's nice to be reminded exactly how large an image is right on the canvas. View – Rulers will make it happen.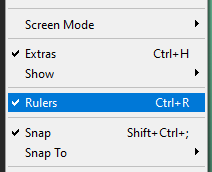 Quick Export Shortcut
The quick export option needs a shortcut. It's the one thing we do all the time, export things from Photoshop. Why that's not setup by default is beyond me. It's easy to fix under Edit (or Photoshop) – Keyboard Shortcuts. I like for this to be on F2, although some other function is pre-mapped (one that I don't miss not having on an F key).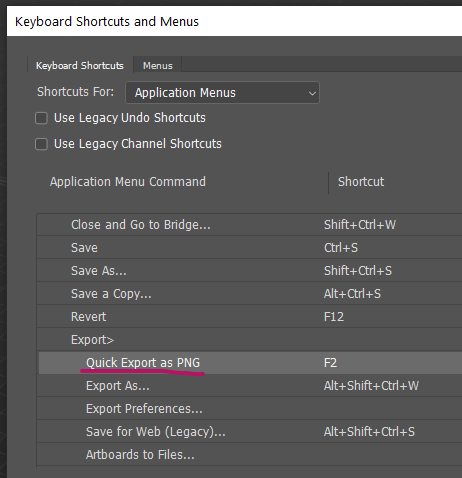 Without a doubt to be continued…