When I started using the iPad version of Clip Studio Paint it wasn't exactly obvious to me how to access cloud files from providers other than the CLIP Cloud. Whenever I tried to open a file, all I saw was two options:
on my iPad
iCloud Drive (Apple Cloud)
I've just figured out how to make other options available, if their respective apps are installed on your iPad. I can now use Dropbox, OneDrive, Google Drive and even Creative Cloud to load and save my imagines to/from. Here's how to set it up.
In Clip Studio Paint, choose File – Open and this dialogue comes up.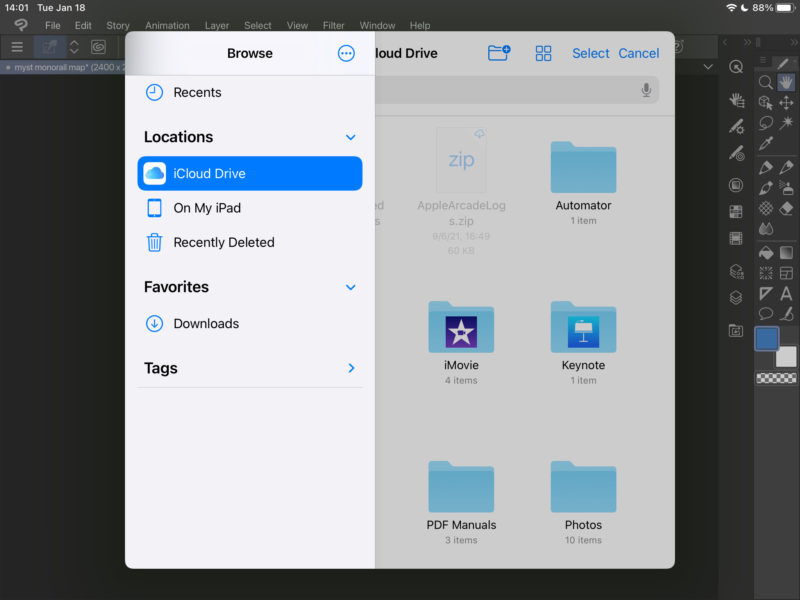 Next to the word Browse, there's a small icon with three dots inside. Click that and choose Edit Sidebar. This will let us add other sources/destinations to the sidebar under Locations.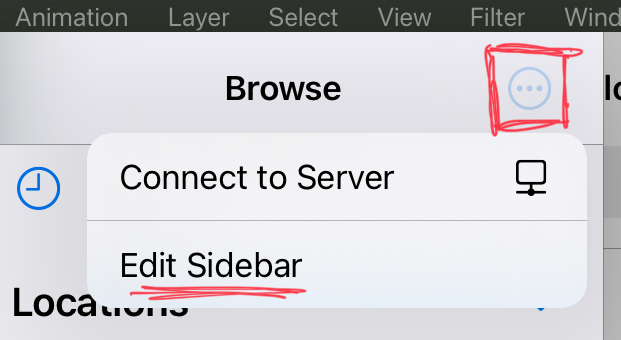 A new window appears, or rather the same window as above, just in what iOS calls "edit mode". Under Locations you'll see anything that's available as a file option under Locations. Enable the ones you'd like to use, then hit done when you've finished.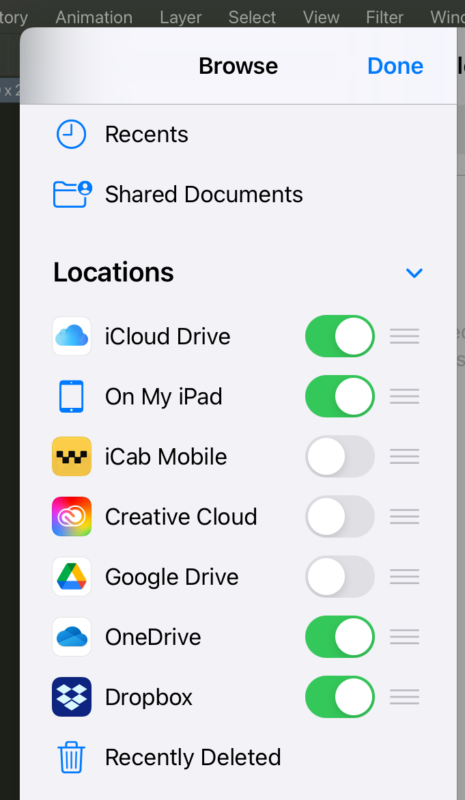 That's it! Now when you head back to the File – Open or File – Save options, you'll see your favourite cloud services. Files are completely compatible between the iPad and Desktop versions, which is super handy to pick up projects where we've left them.
Note that for a particulate cloud service to appear as it does in my list (Dropbox for example), the respective cloud app needs to be installed and support the File Sharing extension.