I forgot how to see the total duration of multiple clips or sequences in Premiere Pro, so I thought I'd best make a note for when I need this feature next time. It's super easy actually:
open the Info Panel and dock it somewhere
head over to your Project Panel and select as many clips as you like
read the total duration of everything that's selected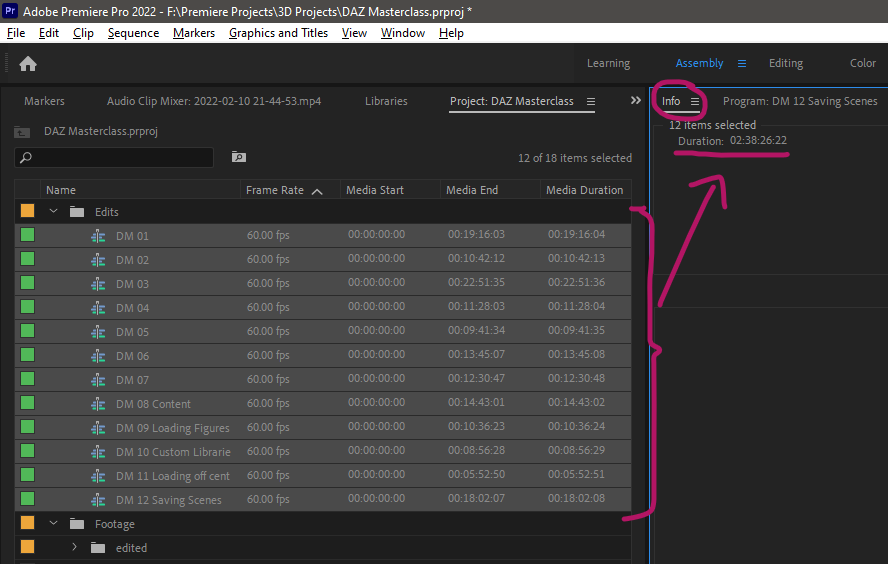 It's way easier than I thought. This wasn't always possible, but it's been in Premiere for at least 5 years. Note that in order for the Info Panel to see your selection, it needs to be docked somewhere that's not on the same group as the Project Panel (as is the default in the Editing workspace). Since I don't need that Info Panel all the time, I've just dragged it over to the group with my Prorgam Monitor and switch over if and when I need it.