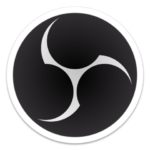 By default, OBS Studio likes to record files in FLV – for a reason that's absolutely beyond me. I easily forget to change this setting into something more sensible, which means I frequently end up with FLV files that contain my material. At that point I have no way to edit those properly.
This means I'll have to transcode my files in order to make them useful.
Or do I? Well, yes and no. Let me explain a bit more about this dilemma.