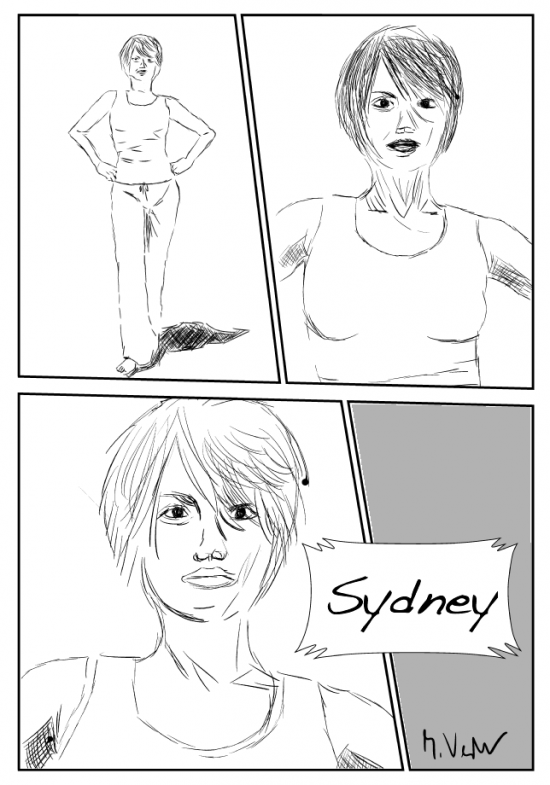 Here's a sketch of Sydney. She comes free with every copy of Poser. I wanted to see how I can use Poser as a figure reference builder and then trace over it in Manga Studio.
I have to admit that I never liked Manga Studio EX4 when I first bought two years ago – mainly because I never really understood it. And because I can't really draw. I had all these exciting ideas for it but it's one of the most ununtuitive programmes I've ever come across. With the arrival of my Wacom Intuos I rediscovered Manga Studio – and decided that I don't have to use everything it has to offer.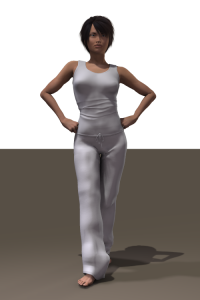 Now I love it and I'm slowly discovering how to do things with it. It's made for tablet drawing, sketching and toning, adding backgrounds, managing pages and cutting panels. It's just explained really bad in the really bad manual. Disregarding this I find it's a very nice programme 😉
In conjunction with some creative ideas and some references this can become a very powerful combination for creating images, comics and animations.
I've had Poser since version 7 and have just downloaded Poser Pro 2012. It looks almost identical to Poser 7 so I feel right at home there. The rendering speed has improved and I'm looking forward to playing with the Render Queue (which reminds me of Premiere Pro's Media Encoder – a great concept).
Here are the renders I've used for the above sketch with only basic lighting and no postwork: