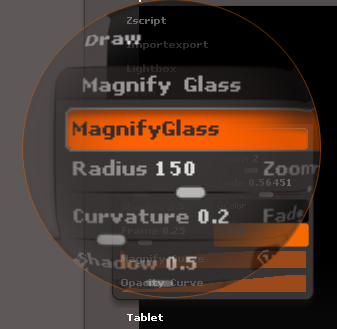 On some systems it can be hard to read the plethora of menu items that ZBrush presents. It's hard enough to find the one you need, but it's even harder to do so without straining your eyes.
ZBrush has a lovely solution that can help us, both for modelling and viewing menus: The Magnify Glass option.
To enable it, head over to Preferences – Magnify Glass. You'll have all kinds of options to tweak the look and feel of the loupe it brings up, a circle in which everything on your screen is enlarged by however many percent you want.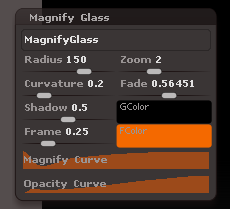 Try it out and see if it works for you. It's a little weird to get used to, but can be a great help for fine tuning those tricky details on your models.