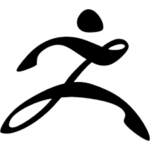 Even though I own it, I know very little about ZBrush. It may forever remain a mystery for me – like driving a car or getting excited about Team Sports. It's just… not for me. Be that as it may, I've often wondered how clothing manufacturers use a character as a reference to make or update clothing geometry in ZBrush. Perhaps a jacket that doesn't quite fit, or some boots that need a quick adjustment.
The challenge here is that both the character and the clothing need to be imported into ZBrush, and we need to be able to adjust the clothing only, while seeing the character in the background as a reference so we can work around it.
While the art of sculpting in ZBrush entirely eludes me, I believe I have finally understood the overall workflow. Before I forget it again, I thought I'd share it with you and my future self. Let's see how we can transfer a clothed Genesis 3 figure from DAZ Studio 4.11 into ZBrush 2019.1, make adjustments on an item, and then bring it all back with a few clicks.