This has been puzzling me for a while: how do we tell ZBrush to create Polygroups if we import an OBJ that already has material zones? Turns out the Polygroups menu is not where we need to go to make that change. Instead, head over to Preferences – ImportExport and enable Import Mat as Groups.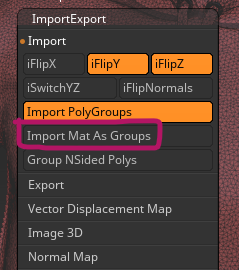 Now we can import an OBJ or FBX again, enable the Polygroups display and we'll see all our material zones. There's no need to perform another operation to make this happen.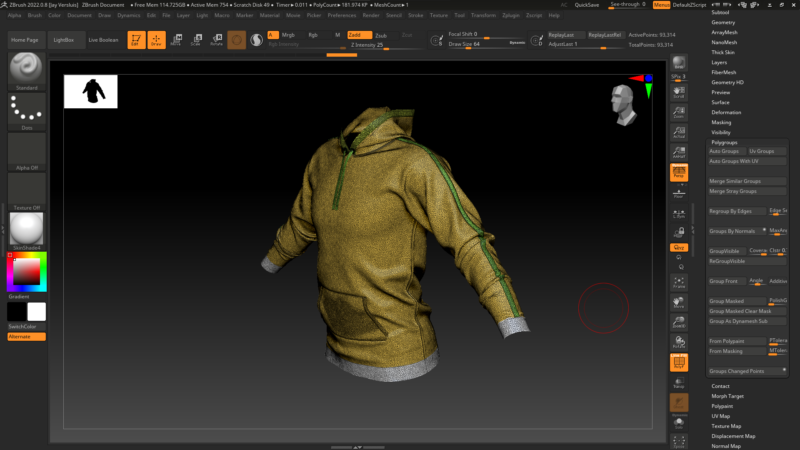 As comparison, here's what my outfit looks like in Blender. All parts show up in ZBrush, even the super tiny ones.