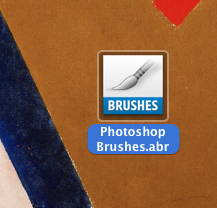 Sometimes it's nice to come back to the very basics of how Photoshop came when you've first installed it.
Sadly the Reset Brushes command doesn't always work so I've decided to upload the default brush set right here. Simply unzip the following file, choose Replace Brushes and and load it in:
Works on Mac, should work on PC just as well. Enjoy!