I've encountered a problem last year that every time I tried to send something from ZBrush to another application via the GoZ plugin, my Mac gave an error message telling me I had "insufficient disk space". With over 100GB left on my main drive this is a plain lie.
Turns out that there's a permissions problem on the Mac platform which prevents ZBrush from using a shared folder with which it communicates data to the target app. Here's how to fix this:
open Finder and navigate to Users/Shared/Pixologic
right-click and select Get Info, and a window will appear
at the bottom you'll find the section about Sharing & Permissions: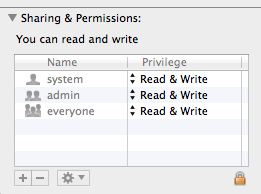 even though everything looks OK here, sub folders may have different ideas
click the paddock icon and enter your admin password
under everyone, change permissions to Read Only 
click the little gear icon and select Apply to enclosed items…
now change the same permissions back to Read and Write
and click the gear icon again and select Apply to enclosed items again
What we're doing here is fording all permissions to be something else, then changing them back. It sounds weird and bizarre (like everything in ZBrush), but it will solve this nasty problem
Kudos to aurick who kindly told me this on ZBrush Central.