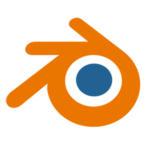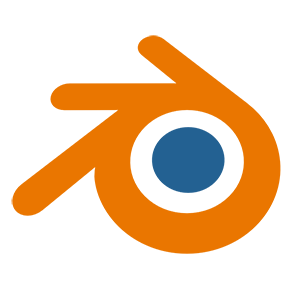 I've been wondering if there was a way to replace dummy objects I've placed in Blender with other meshes. Say we do a particle simulation, and during rehearsal it's all about speed – but for the real render, we need higher resolution meshes that might take a while to render in the viewport.
Thankfully it's super easy to do this in Blender, here's how. Let's replace the default cube with Suzanne.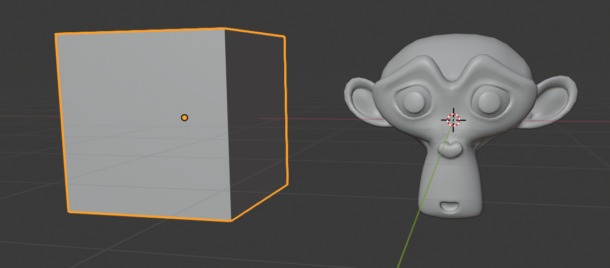 select the object you'd like to replace
head over to the Object Data Properties (green triangle icon)
at the top of the tab, left of the name of your object, click the drop down and choose browse mesh data to be linked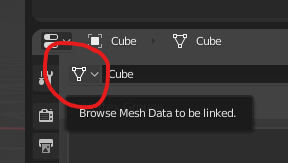 This brings up a list of items in your scene. Pick the one you would like to use as a replacement – and that's it.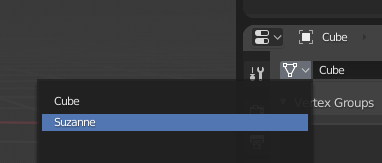 Note that this will only link the geometry and materials, it will not take across any modifiers.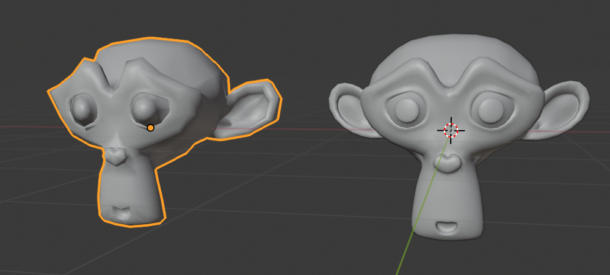 Thanks to Christina for this tip 🙂