Yesterday I've written about how to create a Smart Prop in DAZ Studio, and today we'll learn how to do it in Poser.
The principle is the same: model your 3D object as you wish, then import it – or load and create a primitive in Poser. I'll do the latter and give Andy some exciting earrings (even though he doesn't have ears).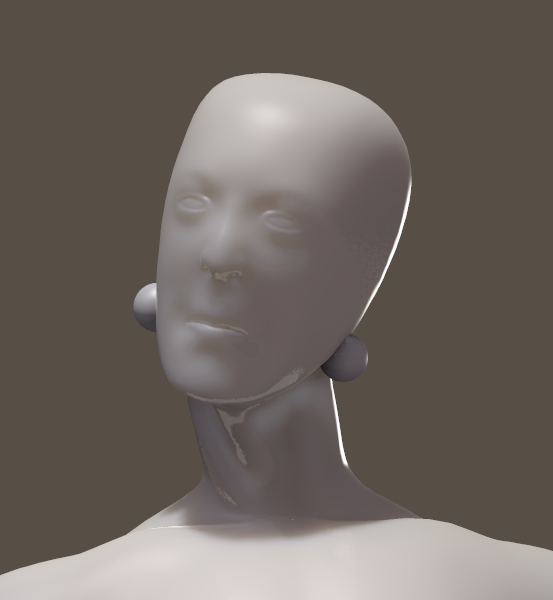 As you've guessed it, these are just two sphere primitives. Poser can't create its own, but you can load a variety from the library under Props – Primitives. I've scaled them and moved them into place.