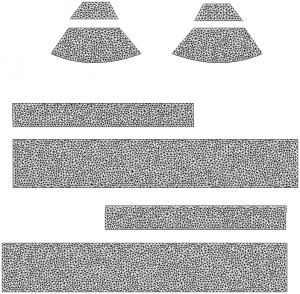 Sometimes it's necessary to have a 2D Texture Template for a 3D model. It makes texturing a lot easier in 2D painting apps.
While some programmes like Marvelous Designer can create the UVs, and quite clearly show them to us, there's no easy way to export them as a flat file – akin to the one you see on the right here.
Photoshop to the rescue! All versions of Photoshop 3D and Photoshop CC can import OBJ files, and they can not only display the UV Map as an overlay, they can turn it into a new Layer for us as well.
Here's how to do it.