The pivot point is the location at which the universal manipulator gizmo is shown on a 3D object. From this point you can usually move the object, or rotate it around this very point. Blender calls this the "origin point", while Carrara calls it the "hot point". I'm not sure if DAZ Studio refers to it as anything in particular.
The location of the pivot point is of strategic importance, and it may not always be where you want it to be. New primitives and figures usually have it at the centre bottom, which works well for positioning the whole figure.
It can however be undesirable when you're trying to rotate an object (like the cube below) around its centre. We'd need the pivot point to be at a different position to pull this off.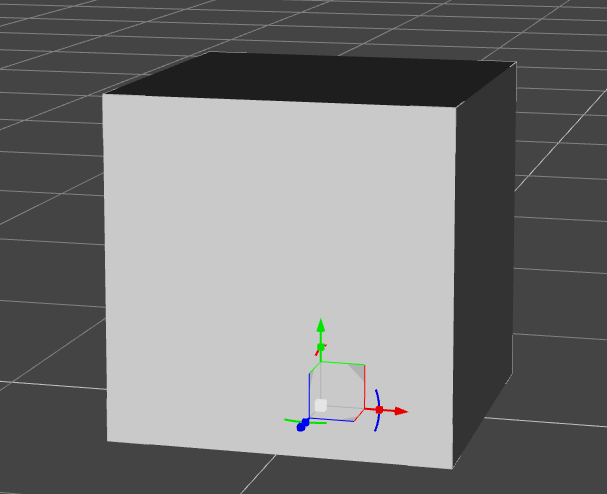 But how do we change its location in DAZ Studio? Let's find out.