The NVIDIA Iray render engine can be a bit of a mysterious box sometimes. Especially when it comes to lighting. But it doesn't have to be. Let's see how we can add a standard spotlight to our scene and set it up so we can use it properly with Iray.
Let's take this simple scene as as demo and a staring point. It's a there and a plane, both of which have Iray shaders applied (it's Walnut on the floor, and orange car paint on the sphere).
Iray Default Light (IBL)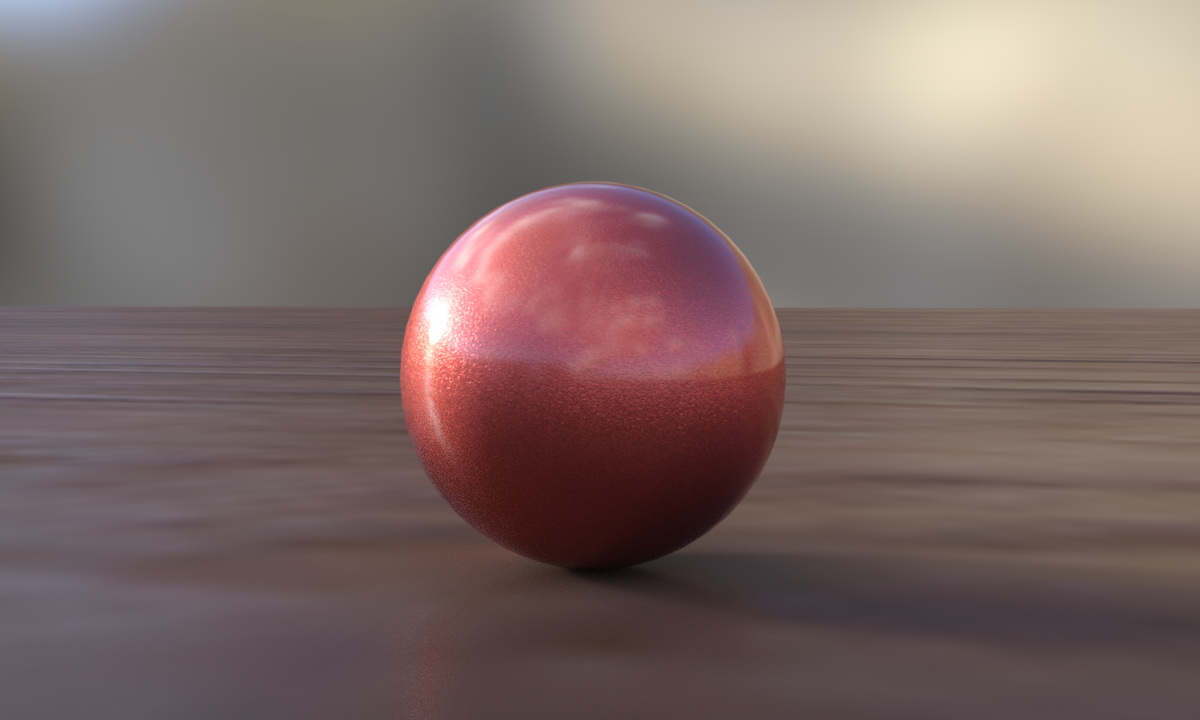 The default lighting for a new DAZ Studio Iray scene comes with a small HDRI image applied by default, and when we render our scene, we can see the effects of that light source.
Notice that there's a small specular highlight on the sphere, on the left hand side (a small shots spot). This is the sun's hotspot from the HDRI image map. As you turn the camera around, the hotspot moves. Alternatively you can move the Iray Dome to move that hotspot (under Render Settings – Environment – Dome – Dome Rotation).
Not every HDRI image has a sun though, and depending on which map you use, you may not even see such a hotspot in your renders.
Adding a Spotlight
The left hand side of our sphere is a little darker, and if this was a character's face, we may want to brighten it up a bit. In 3Delight we'd just add a standard spotlight, tweak the intensity and shadows until we're happy, and then we're done with it. With Iray we'll do the same thing – but the settings are just a little different.